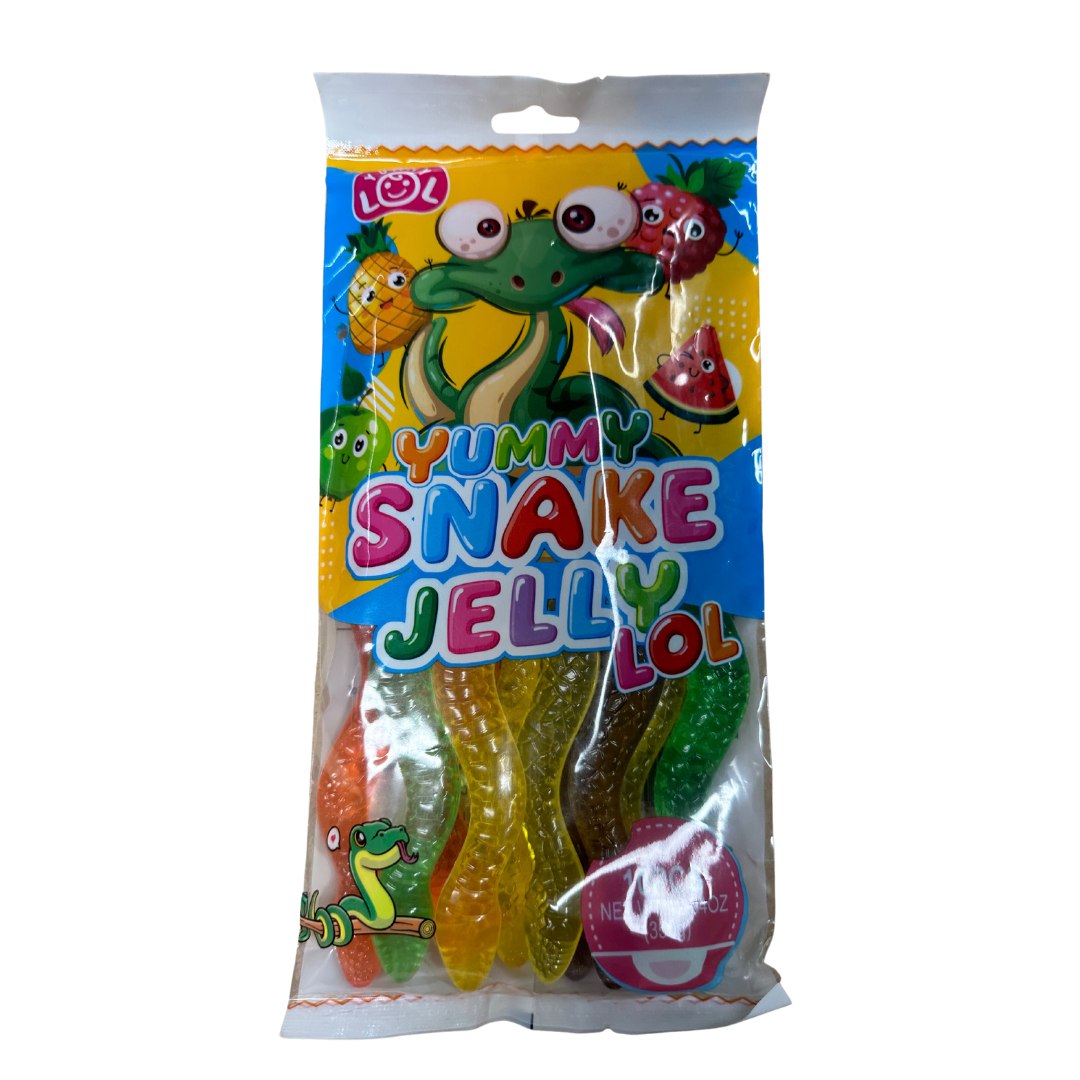 Yummy Snake Jelly LOL
---
In stock, ready to ship

Inventory on the way
Yummy LOL Yummy Snake Jelly LOL is a delightful and playful candy treat that is sure to bring a smile to your face. These jelly candies take the shape of cute and colorful snakes, adding a touch of whimsy and fun to your snacking experience.
Each Yummy Snake Jelly LOL is made with a soft and chewy jelly texture, making them a joy to bite into. The jelly is infused with a variety of fruity flavors, including strawberry, orange, lemon, and more. Each bite delivers a burst of sweetness that is sure to tantalize your taste buds.
The snake shape of these jellies adds an element of excitement and creativity to the candy. With their vibrant colors and adorable design, they are not only delicious but also visually appealing. These candies are perfect for sparking the imagination and igniting playful moments.
Yummy LOL Yummy Snake Jelly LOL is a delightful choice for all candy enthusiasts, both young and young at heart. Whether you enjoy them as a quick treat, use them as party favors, or incorporate them into themed desserts, these jellies are sure to bring joy and laughter to any occasion.
Embrace the whimsical charm and fruity deliciousness of Yummy LOL Yummy Snake Jelly LOL. Let the soft and chewy texture, combined with the variety of fruity flavors, create a snacking experience that is both fun and delicious. So, treat yourself to these delightful jelly candies and embark on a playful adventure of sweet enjoyment.
To Canada:
Free - Orders over $175
$15 - Order $0-99.99
$7.50 - Order $100-174.99