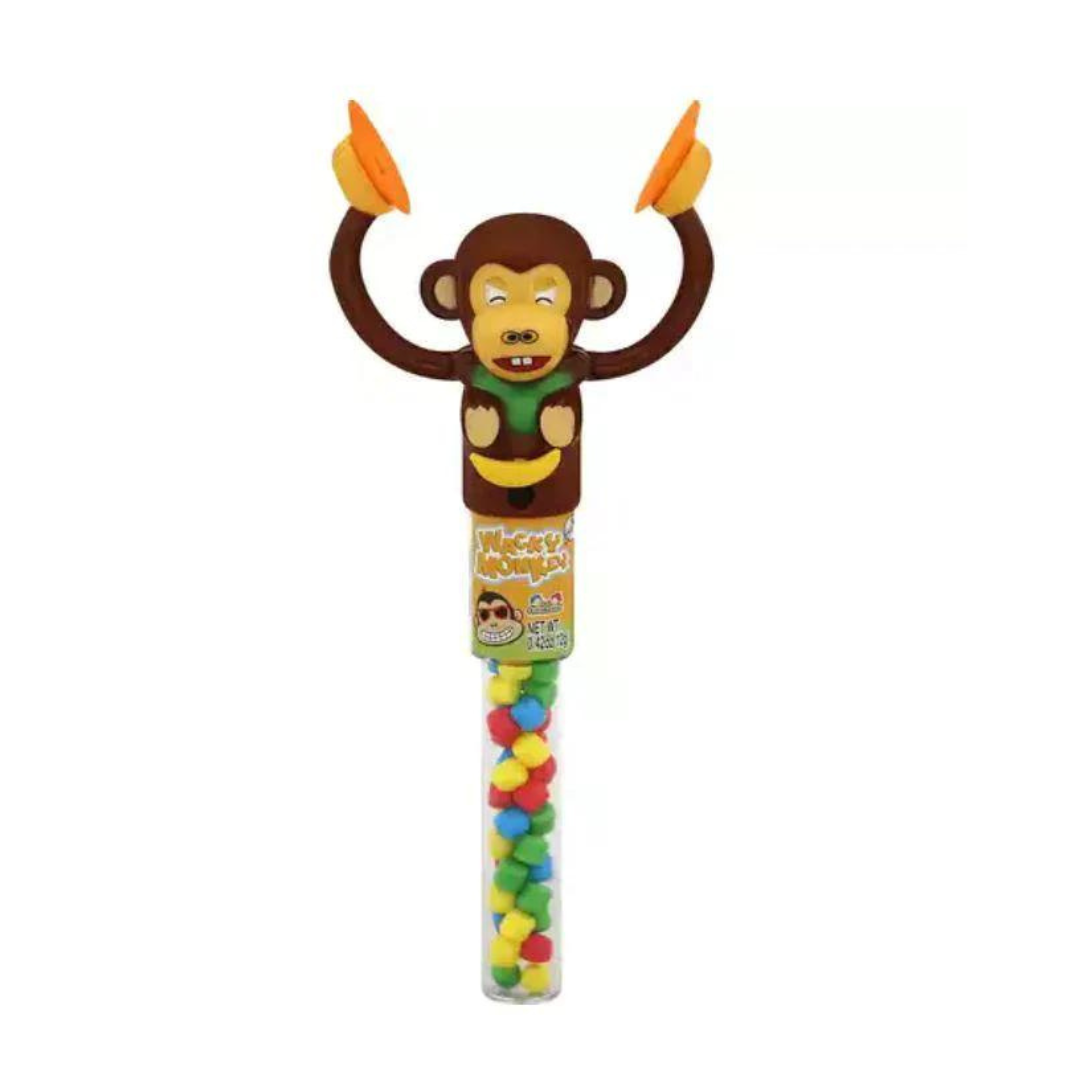 Wacky Monkey
---
In stock, ready to ship

Inventory on the way
Introducing Kidsmania Wacky Monkey - the most playful and delightful candy companion for kids! With its vibrant colors, tasty flavors, and interactive features, this cheeky monkey will bring endless fun and sweetness to your little one's day.
Get ready for a wild candy adventure as you unwrap the Kidsmania Wacky Monkey! This mischievous monkey-shaped candy comes in a range of exciting flavors like strawberry, blue raspberry, and green apple. Each monkey head is bursting with a burst of fruity goodness that will make taste buds go bananas with joy!
But that's not all - this candy is full of surprises! Hold onto the monkey's handle and wind it up to watch it wiggle and sway, as if it's dancing with delight. Your child's face will light up with excitement as they interact with their Wacky Monkey friend, creating moments of laughter and entertainment.
Kidsmania Wacky Monkey is not just a delicious treat; it's a unique experience. With a simple push of a button, the monkey's belly lights up, creating a magical glow that adds an extra touch of enchantment. It's like having a mini light show right in the palm of your hand!
Whether it's a playdate, a birthday party, or just a moment of pure indulgence, Kidsmania Wacky Monkey is the perfect companion. It's individually wrapped, making it easy to share with friends or save for later. Plus, the reusable handle ensures that your little one can enjoy their Wacky Monkey treat without any sticky fingers.
Join the Wacky Monkey craze and let your child's imagination run wild! With its adorable design, delicious flavors, and interactive features, Kidsmania Wacky Monkey is sure to become their new favorite candy buddy. So go ahead, swing into the world of sweetness and fun with Kidsmania Wacky Monkey - a treat that will make every day a little more extraordinary!
To Canada:
Free - Orders over $175
$15 - Order $0-99.99
$7.50 - Order $100-174.99