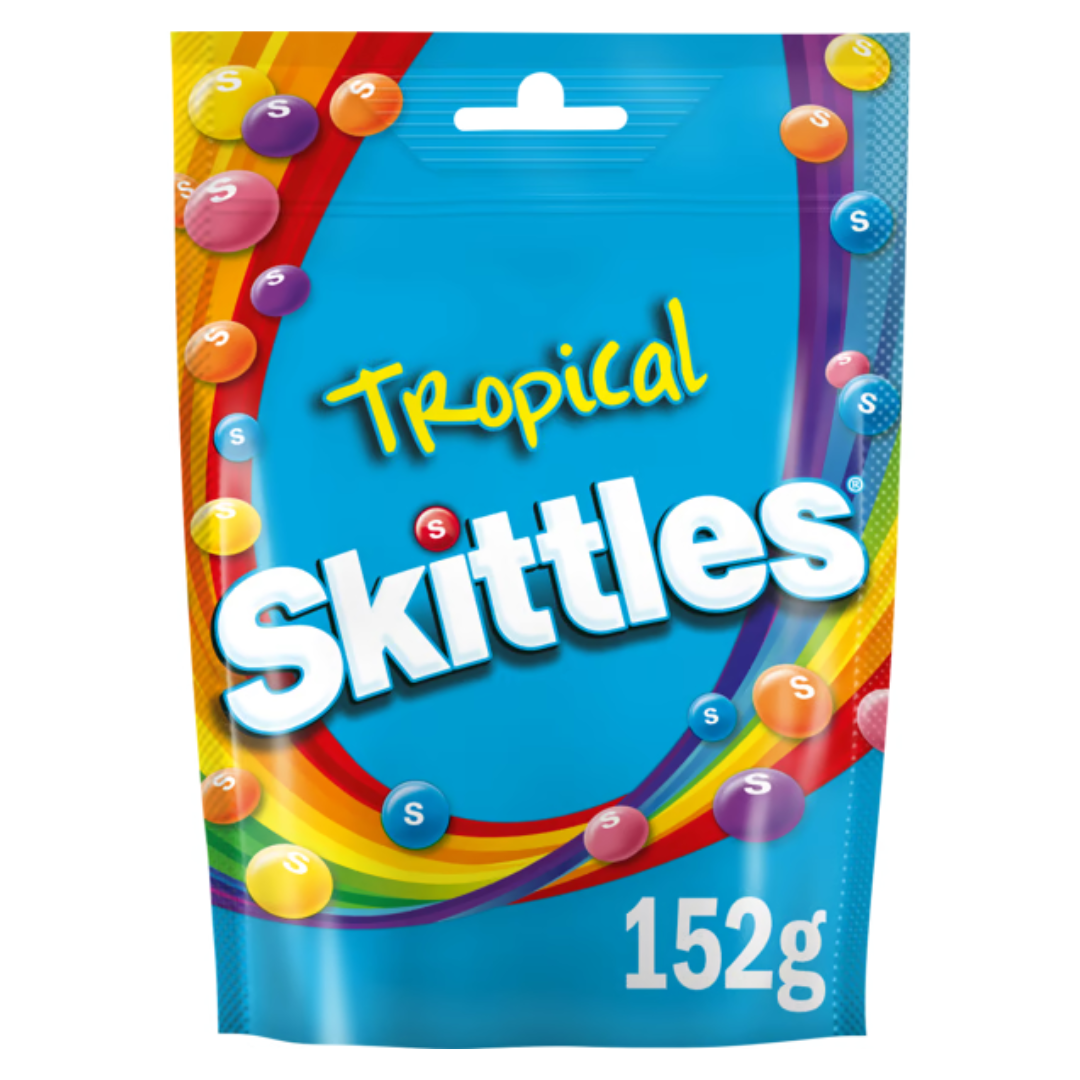 Skittles Tropical
---
In stock, ready to ship

Inventory on the way
Skittles Tropical is a variant of Skittles candy that offers a taste experience inspired by tropical fruits. It provides a refreshing and exotic twist to the classic Skittles flavors, featuring a selection of fruity tastes that transport you to a tropical paradise with every chewy candy.
The Skittles Tropical assortment typically includes flavors like mango (orange), pineapple (yellow), banana berry (green), kiwi lime (light green), and strawberry starfruit (pink). Each flavor is carefully crafted to capture the essence of tropical fruits, offering a combination of sweetness, tanginess, and tropical flair.
The candies themselves have the signature chewy texture of regular Skittles, providing a satisfying bite that releases a burst of tropical flavor. The assortment of tropical fruit flavors in Skittles Tropical creates a delightful medley that is both vibrant and invigorating.
Skittles Tropical is often packaged in colorful and eye-catching bags or boxes, showcasing the tropical theme and adding to the appeal for candy enthusiasts. It is a popular choice for those who enjoy the exotic and refreshing taste of tropical fruits and seek a candy experience that transports them to a sunny and tropical destination.
Whether you're a fan of tropical flavors or looking to add a burst of fruity excitement to your candy stash, Skittles Tropical offers a tantalizing assortment of tropical fruit tastes that will leave you longing for sandy beaches and swaying palm trees. Indulge in the tropical flavor adventure and let your taste buds embark on a tropical getaway.
152g
To Canada:
Free - Orders over $175
$15 - Order $0-99.99
$7.50 - Order $100-174.99