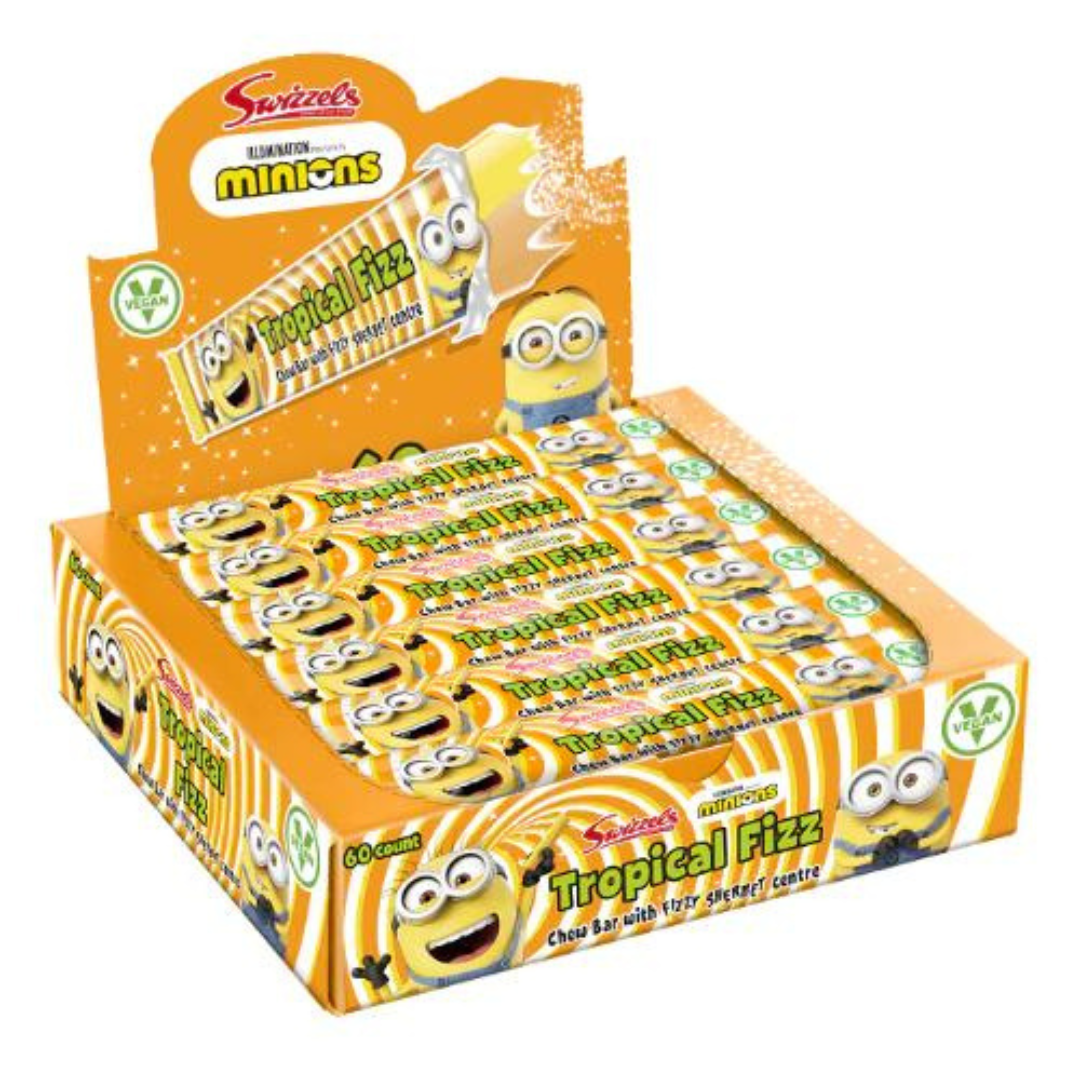 Tropical fizz Chew Bar
---
In stock, ready to ship

Inventory on the way
Introducing the Swizzels Tropical Fizz Chew Bar, a tantalizing confectionery delight that will transport your taste buds to a tropical paradise. With its fizzy sherbet center and chewy texture, this candy bar is a true explosion of flavor and fun.
The Swizzels Tropical Fizz Chew Bar boasts a unique combination of tropical fruit flavors that will whisk you away to sunny beaches and exotic landscapes. Each bite reveals a burst of refreshing pineapple, zesty lime, juicy mango, and other delightful tropical fruit notes. The blend of flavors is carefully crafted to create a tropical symphony that dances on your palate.
What sets this chew bar apart is its fizzy sherbet center, which adds an extra layer of excitement and effervescence to the experience. As you bite into the chewy exterior, the fizzy sherbet tingles and pops on your tongue, creating a delightful sensation that is sure to bring a smile to your face.
The chewy texture of the bar adds a satisfying element to the overall enjoyment. It allows you to savor each bite and prolong the flavor experience. The combination of the soft, chewy exterior and the fizzy, sherbet-filled center creates a playful and dynamic treat that keeps you coming back for more.
Perfect for those with a sweet tooth and a love for tropical flavors, the Swizzels Tropical Fizz Chew Bar is a fantastic choice. Whether you're indulging in a moment of self-care, treating yourself on a sunny day, or sharing with friends and family, this candy bar promises a burst of tropical bliss and fizzy fun.
Experience the tropical paradise in each bite with the Swizzels Tropical Fizz Chew Bar. Unleash the flavors of the tropics, feel the fizzy sensation, and let your taste buds embark on a delicious journey to a land of sunshine and joy.
To Canada:
Free - Orders over $175
$15 - Order $0-99.99
$7.50 - Order $100-174.99