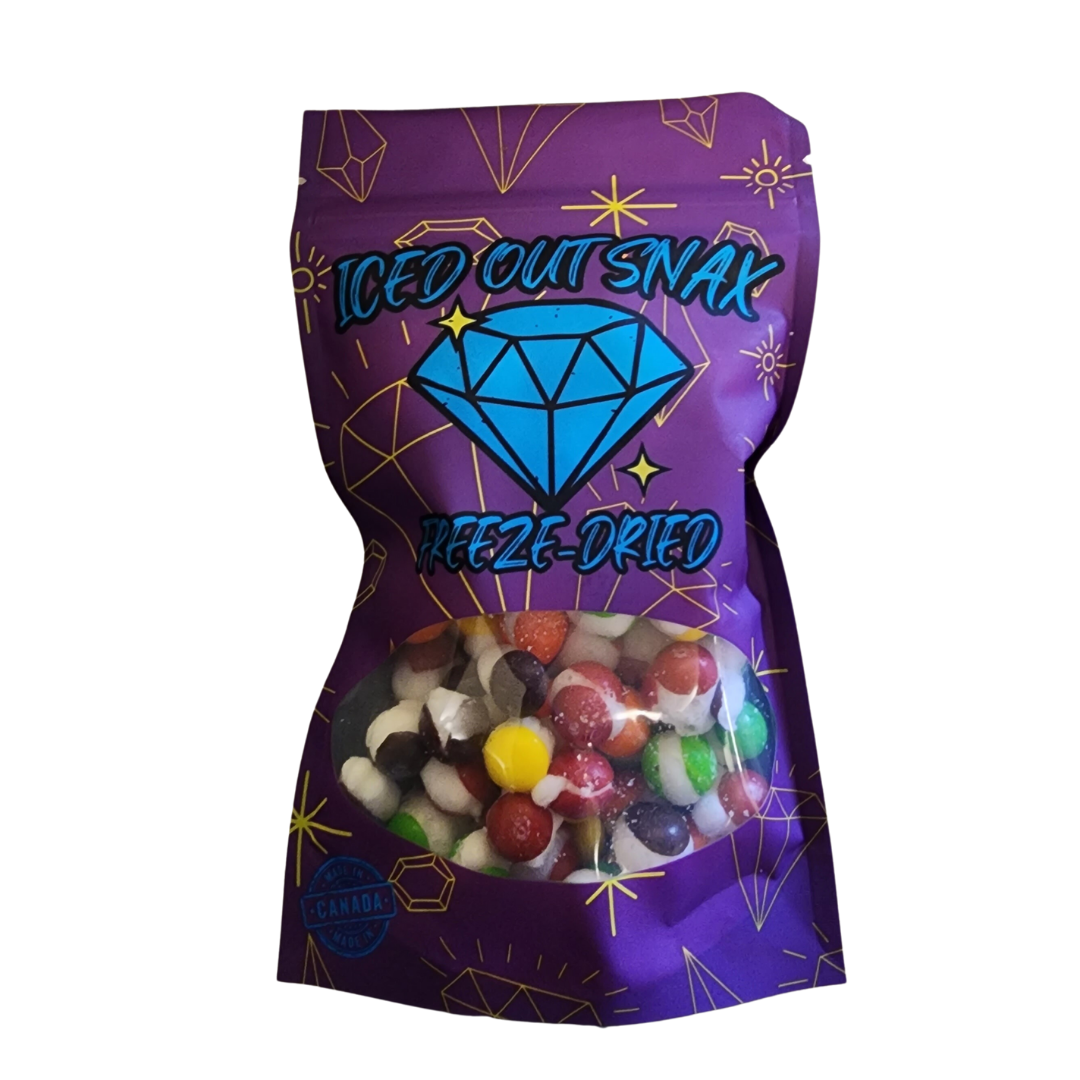 Iced Out Rainbows
---
In stock, ready to ship

Inventory on the way
Immerse yourself in a vivid world of flavor and texture with Iced Out Snax's Iced Out Rainbow. We've taken the beloved original Skittles, known for their vibrant taste, and freeze-dried them to enhance their iconic flavors and transform their familiar chewiness into an exciting crunch.
Each Freeze-Dried Original Skittle in the Iced Out Rainbow is a delightful surprise. The initial crunch, a fun twist on the usual Skittle experience, quickly gives way to the intensified burst of fruit flavors you know and love. From the tangy citrus of lemon and orange to the sweet notes of strawberry, grape, and green apple, the flavor journey is more vibrant than ever.
Our unique freeze-drying process doesn't just add a new texture to these classic candies; it amplifies the taste too. The result is a Skittle that's more flavorful, more fun, and a uniquely refreshing take on the original.
Whether you're a long-time Skittles fan or new to the candy scene, the Iced Out Rainbow is sure to delight. It's a celebration of fruity flavors in a format that's perfect for adventurous snackers and candy connoisseurs alike.
Step into the flavorful world of Iced Out Snax with our Iced Out Rainbow, where every Skittle is a bite-sized burst of amplified flavor and delightful crunch. It's time to taste the rainbow like never before - get ready to be "Iced Out".
To Canada:
Free - Orders over $175
$15 - Order $0-99.99
$7.50 - Order $100-174.99