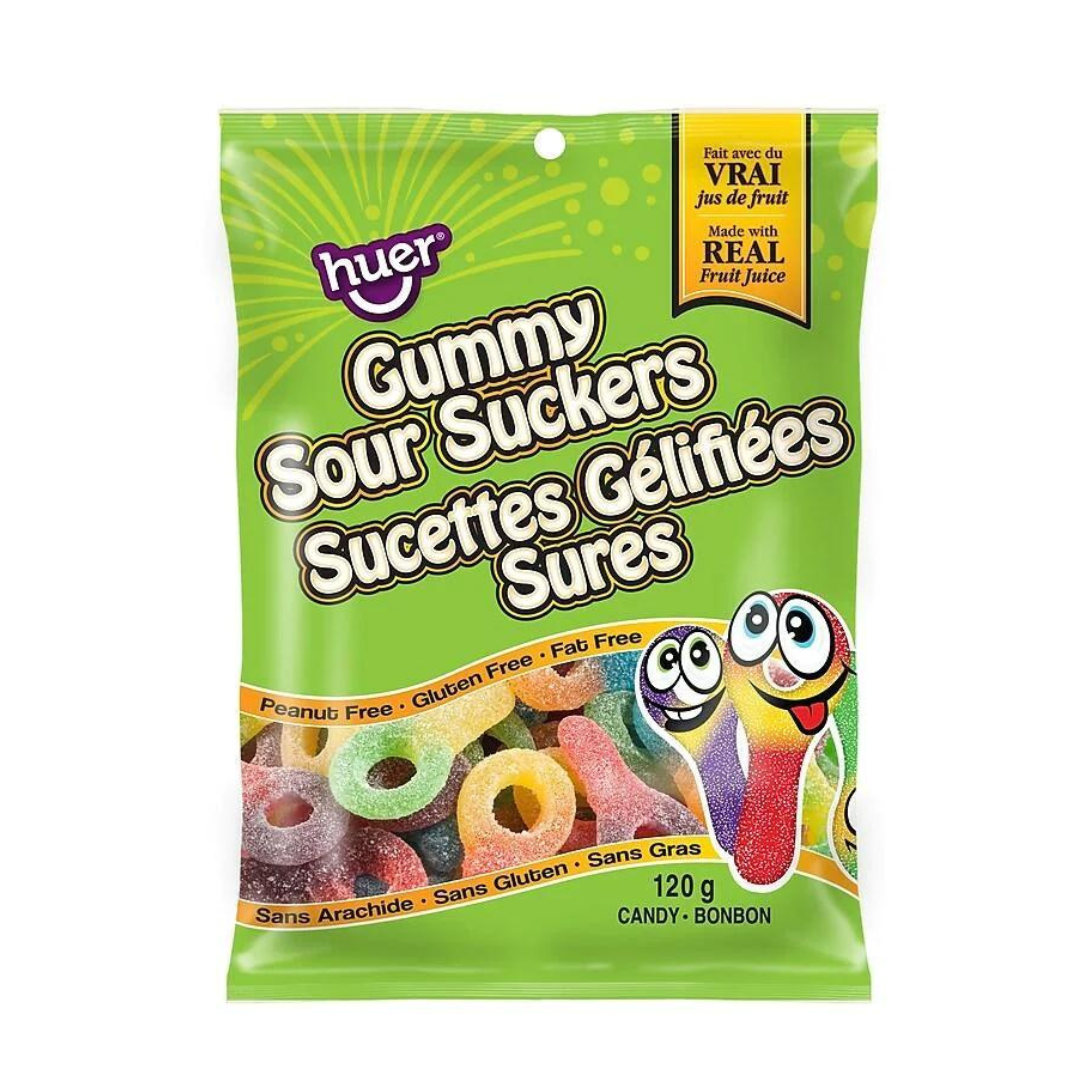 Gummy Sour Suckers
---
In stock, ready to ship

Inventory on the way
Huer Gummy Sour Suckers are a popular confectionery product known for their combination of fruity flavors and sour taste. These gummy candies are shaped like small, bite-sized suckers or lollipops, making them both visually appealing and easy to enjoy.
The primary characteristic of Huer Gummy Sour Suckers is their sourness. Each piece is coated with a tangy, sour sugar that provides a delightful burst of sour flavor upon the first bite. The sourness is balanced with the sweetness of the gummy candy itself, creating a harmonious taste experience.
The candies come in a variety of vibrant colors, ranging from bright red and orange to green and yellow, making them visually appealing and attractive to both children and adults. Each color typically represents a different fruity flavor, allowing consumers to enjoy a variety of tastes in one bag.
Huer Gummy Sour Suckers are often enjoyed as a snack or treat. They can be eaten directly from the bag, shared with friends, or used as party favors or decorations for themed events. The bite-sized format makes them convenient for on-the-go consumption, making them a popular choice for snacking while traveling or during breaks.
These gummy candies are produced by Huer Foods Inc., a well-known confectionery company that specializes in creating a wide range of candies and snacks. They are typically available in various package sizes, ranging from small bags to larger resealable pouches, allowing consumers to choose according to their preferences and needs.
Overall, Huer Gummy Sour Suckers are a fun and flavorful candy option that combines the sourness of their coating with the chewy sweetness of gummy candy. Whether enjoyed as a personal treat or shared with others, they provide a delightful and satisfying snacking experience.
To Canada:
Free - Orders over $175
$15 - Order $0-99.99
$7.50 - Order $100-174.99