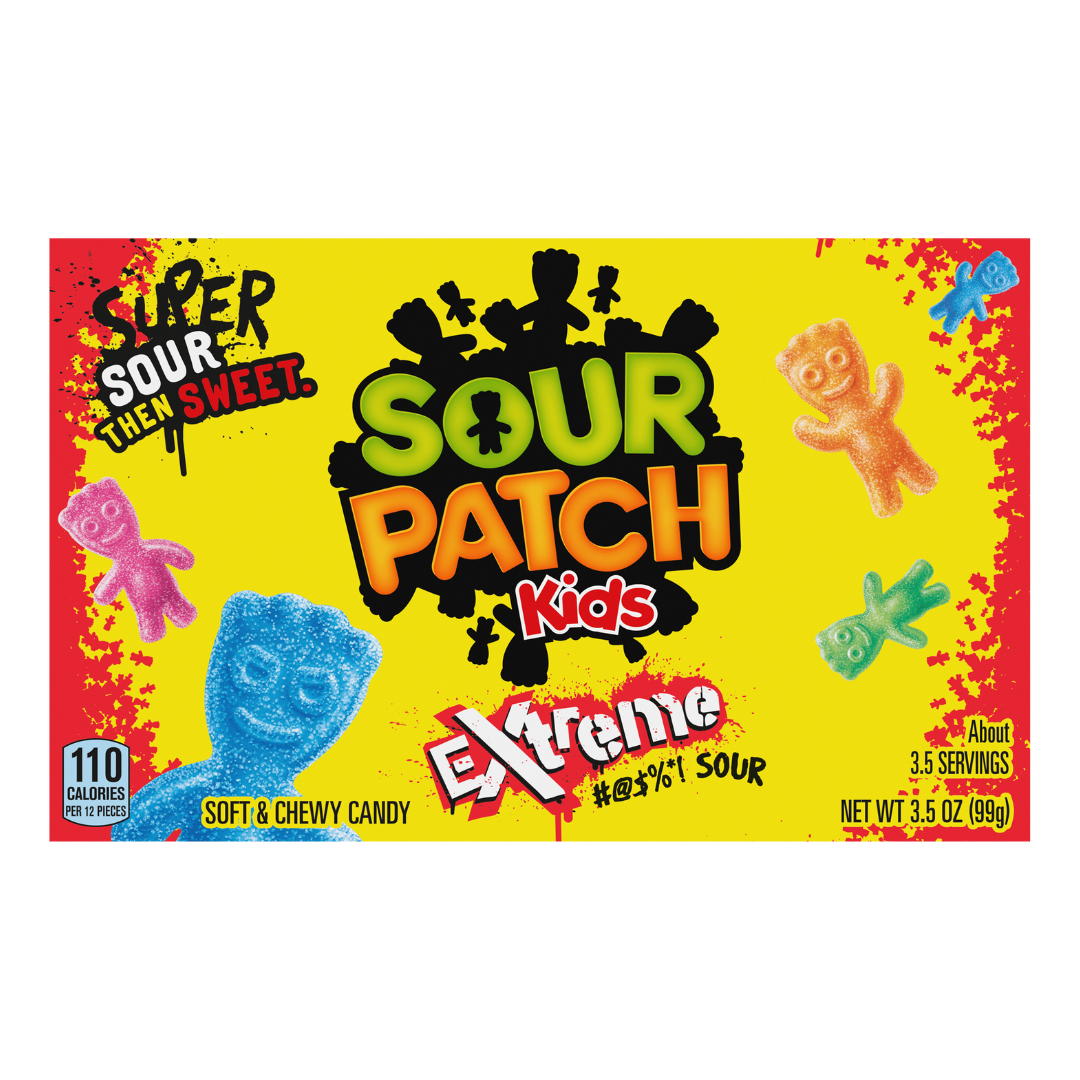 Sour Patch Kids Extreme Sour
---
In stock, ready to ship

Inventory on the way
Introducing Sour Patch Kids Extreme Sour: A Tongue-Tingling Taste Adventure!
Prepare for a thrilling sour sensation that will push your taste buds to the limit with Sour Patch Kids Extreme Sour! These iconic candies take the beloved Sour Patch Kids to a whole new level of sourness, delivering an intense and exhilarating flavor experience.
Sour Patch Kids Extreme Sour offers an explosion of tangy and tart flavors that will make your mouth pucker and your face scrunch up in delight. Each candy is coated with an extra layer of super-sour sugar crystals that intensify the sourness to the extreme. From the moment you pop one into your mouth, you'll experience an instant rush of intense sour flavor that will leave you craving more.
But don't worry, because beneath the initial sour shock lies a burst of fruity sweetness that balances out the flavor profile. As the sourness subsides, the candies reveal their soft and chewy center, providing a satisfyingly sweet finish that leaves your taste buds tingling with pleasure.
Sour Patch Kids Extreme Sour are not just about the intense flavor; they also offer a fun and interactive eating experience. The small, kid-shaped candies make snacking playful and enjoyable. You can eat them one by one, savoring each tangy and sweet bite, or challenge yourself to handle multiple candies at once. It's a candy that sparks excitement and keeps your taste buds on their toes.
These candies are perfect for sharing with friends and family, especially if you're seeking some friendly competition. See who can handle the extreme sourness the longest or who can handle the most candies at once. It's an experience that creates memorable moments and laughter.
Sour Patch Kids Extreme Sour are ideal for those who crave an adrenaline rush of flavor. They're a favorite choice for sour candy enthusiasts and anyone looking to take their taste buds on a wild and exhilarating ride.
So, if you're ready to push your taste buds to the extreme and embrace the thrill of intense sourness, Sour Patch Kids Extreme Sour is the ultimate choice. Try them today and let the tangy and sweet flavors ignite your taste buds in an unforgettable way. Get ready for a tongue-tingling taste adventure that will leave you wanting more!
To Canada:
Free - Orders over $175
$15 - Order $0-99.99
$7.50 - Order $100-174.99