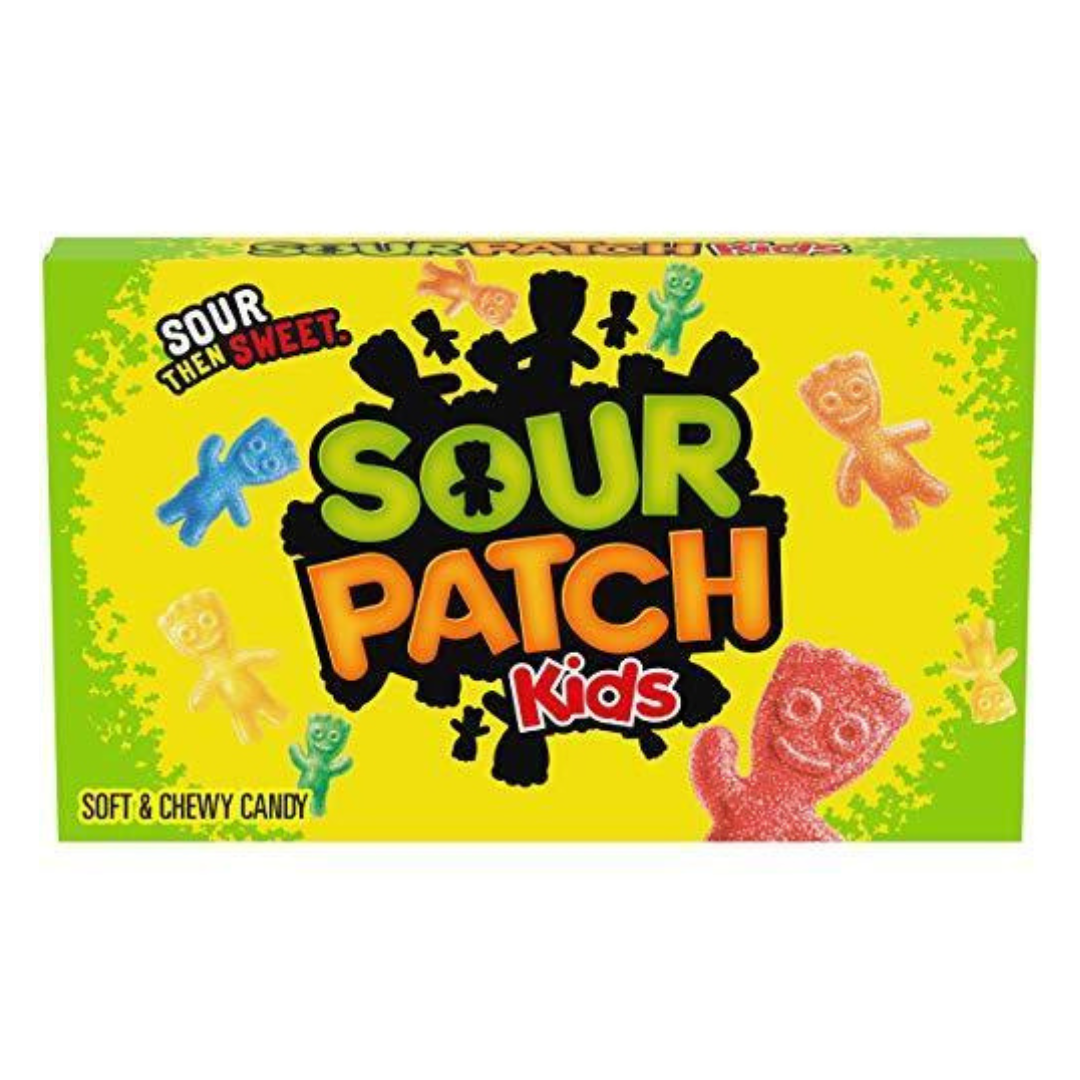 Sour Patch Kids
---
In stock, ready to ship

Inventory on the way
Introducing Original Sour Patch Kids: The Classic Sour and Sweet Treat!
Get ready to embark on a flavor adventure that combines sour and sweet sensations with Original Sour Patch Kids! These iconic candies have been delighting taste buds for generations, offering a perfect balance of tangy tartness and fruity sweetness that keeps candy enthusiasts coming back for more.
Original Sour Patch Kids are small, colorful, and irresistibly chewy candies that come in a variety of vibrant flavors. Each candy starts with a mouth-puckering sour coating that tantalizes your taste buds and makes your mouth water. But don't let the initial sourness fool you! Once you bite into these little mischief-makers, you'll be greeted with a burst of fruity sweetness that brings a smile to your face.
These bite-sized candies are shaped like playful little kids, each one representing a different fruit flavor. From the zesty punch of lemon to the juicy burst of cherry, each candy delivers its own unique taste experience. The assortment of flavors adds an exciting element of surprise as you explore the colorful array and discover your favorites.
Sour Patch Kids are not just delicious, they're also perfect for sharing moments of joy with friends, family, or colleagues. Whether you're at a movie night, a road trip, or simply in need of a flavorful pick-me-up, these candies are a fun and tasty companion. Their chewy texture adds an extra layer of enjoyment to the experience, making each bite a delightful journey for your senses.
The versatility of Original Sour Patch Kids makes them a hit at parties and events. Their bright colors and playful shapes add a pop of fun to any occasion. You can use them to decorate cakes, cupcakes, or even create colorful candy displays. Their timeless appeal and wide-ranging flavors make them a crowd-pleasing choice for guests of all ages.
If you're a fan of the classic combination of sour and sweet flavors, or if you're simply looking for a candy that brings a smile to your face, Original Sour Patch Kids are a must-try. Their irresistible taste and playful nature make them a beloved favorite among candy lovers worldwide.
So, dive into the world of sour and sweet delight with Original Sour Patch Kids. Experience the mouthwatering balance of flavors that has made these candies a timeless classic. Indulge in the playful and delicious adventure that awaits your taste buds with every bite!
To Canada:
Free - Orders over $175
$15 - Order $0-99.99
$7.50 - Order $100-174.99