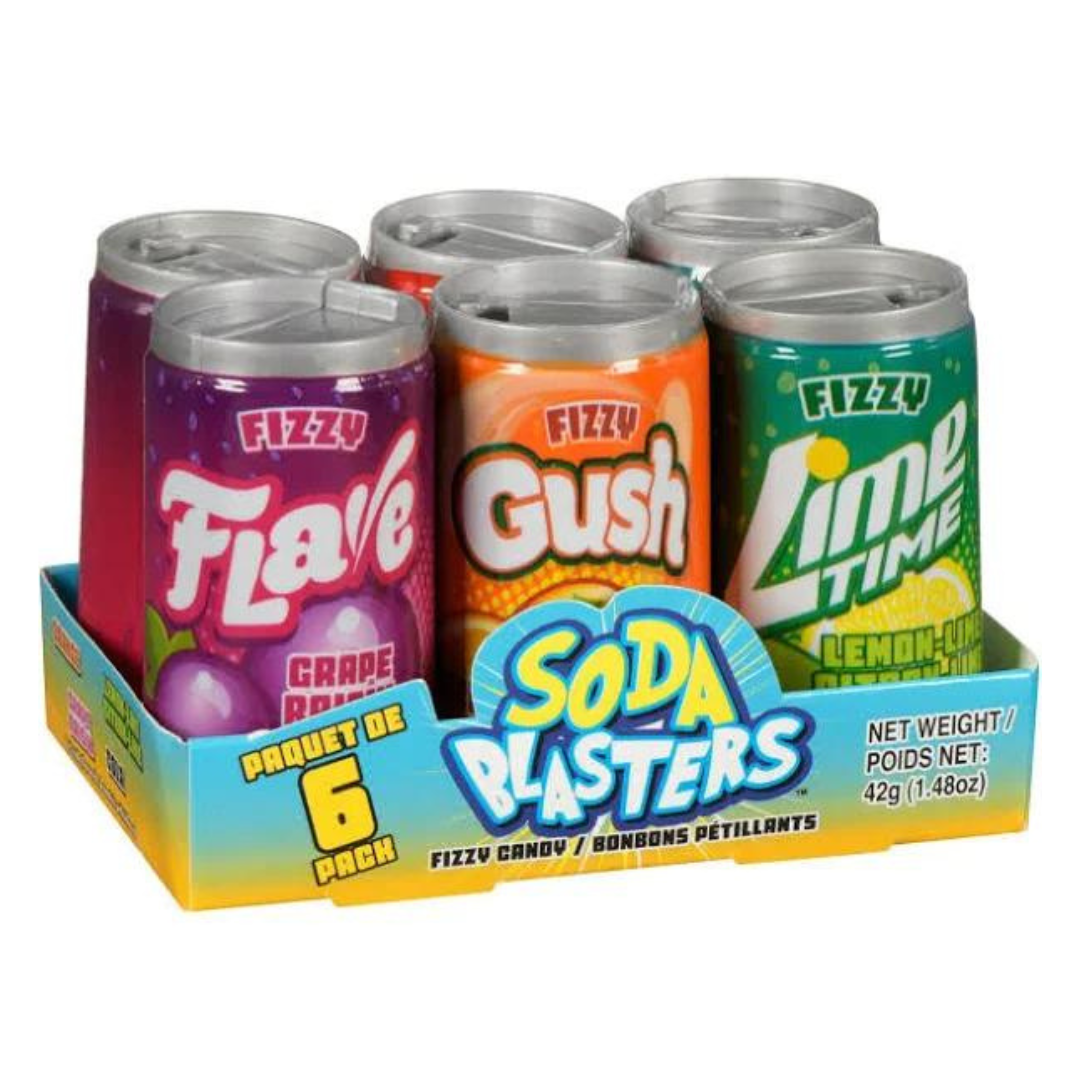 Soda Blasters
---
In stock, ready to ship

Inventory on the way
Exclusive Brand Soda Blasters Fizzy Candy is a unique and exciting confectionery product that combines the fizzy sensation of soda with the delightful flavors of candy. It is a popular treat known for its playful and innovative approach to candy-making.
The Fizzy Candy comes in various shapes and sizes, resembling tiny soda bottles or cans, adding to its charm and appeal. Each piece is carefully crafted to capture the essence of carbonated beverages and offers a burst of effervescence when consumed.
What sets Exclusive Brand Soda Blasters Fizzy Candy apart is its authentic soda taste. The candy is infused with the flavors of popular soft drinks, such as cola, lemon-lime, orange, and strawberry. The combination of these flavors with the fizzy sensation creates a remarkable taste experience that mimics the feeling of sipping a refreshing soda.
When you pop a piece of Fizzy Candy into your mouth, it initially delivers a burst of intense flavor, followed by a tingling sensation as the candy fizzes and dissolves on your tongue. This fizzy effect adds an element of surprise and fun, making it an enjoyable treat for candy enthusiasts of all ages.
The exclusive branding of Soda Blasters signifies that this candy is distinct and unique to a specific brand or company. It may be a product line created by a particular candy manufacturer known for their inventive and high-quality confections.
Overall, Exclusive Brand Soda Blasters Fizzy Candy offers a delightful combination of soda flavors and fizzy effervescence, creating a memorable and playful candy experience. Whether you're a fan of soda or simply enjoy trying novel confectioneries, this candy is sure to provide a whimsical and enjoyable treat.
To Canada:
Free - Orders over $175
$15 - Order $0-99.99
$7.50 - Order $100-174.99