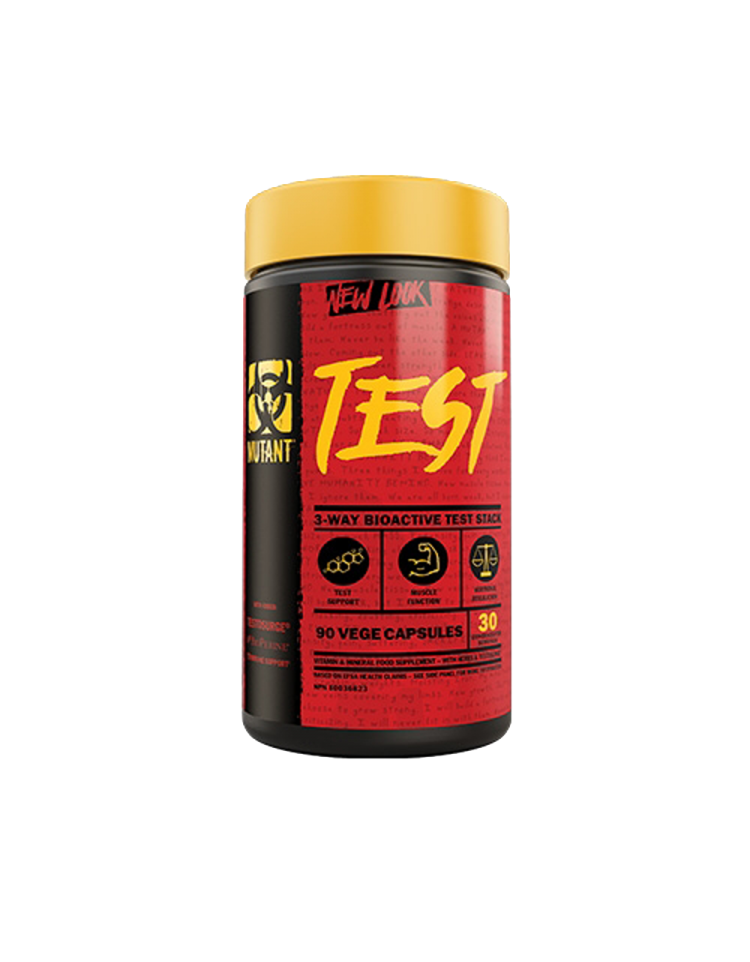 Mutant Test Booster
---
In stock, ready to ship

Inventory on the way
Whether you're trying to restore testosterone lost during intense workouts, growing older, or another reason, Mutant Test is a must-have for boosting your body's natural testosterone. There's nothing like the feeling of an elevated testosterone level. You enjoy improved recovery, increased strength and energy, higher libido, and an overall sense of happiness. What more could you want?
It contains a critical strength formula, with 18 premium tested ingrients making it up.
What does this product do?
Testosterone helps men increase muscle mass and energy, reduce body fat, and improve their sexual performance and libido, among other things. For serious athletes, frequent strenuous workouts can lead to lowered testosterone levels and the symptoms that come with it. Balancing your testosterone or boosting it higher can not only reduce unwanted symptoms but also give you a push towards further success in your athletic performance. Testosterone can also help improve recovery times and leave you feeling better, faster.
Why invest in a supplement that doesn't work? Mutant Test features 18 tested premium ingredients and is 100% clinical strength for the results you crave and the stability you depend on. Each dose contains 1,500mg of Testosurge and fenugreek stack for the overall health and wellness support you need to feel better than ever.
To Canada:
Free - Orders over $175
$15 - Order $0-99.99
$7.50 - Order $100-174.99