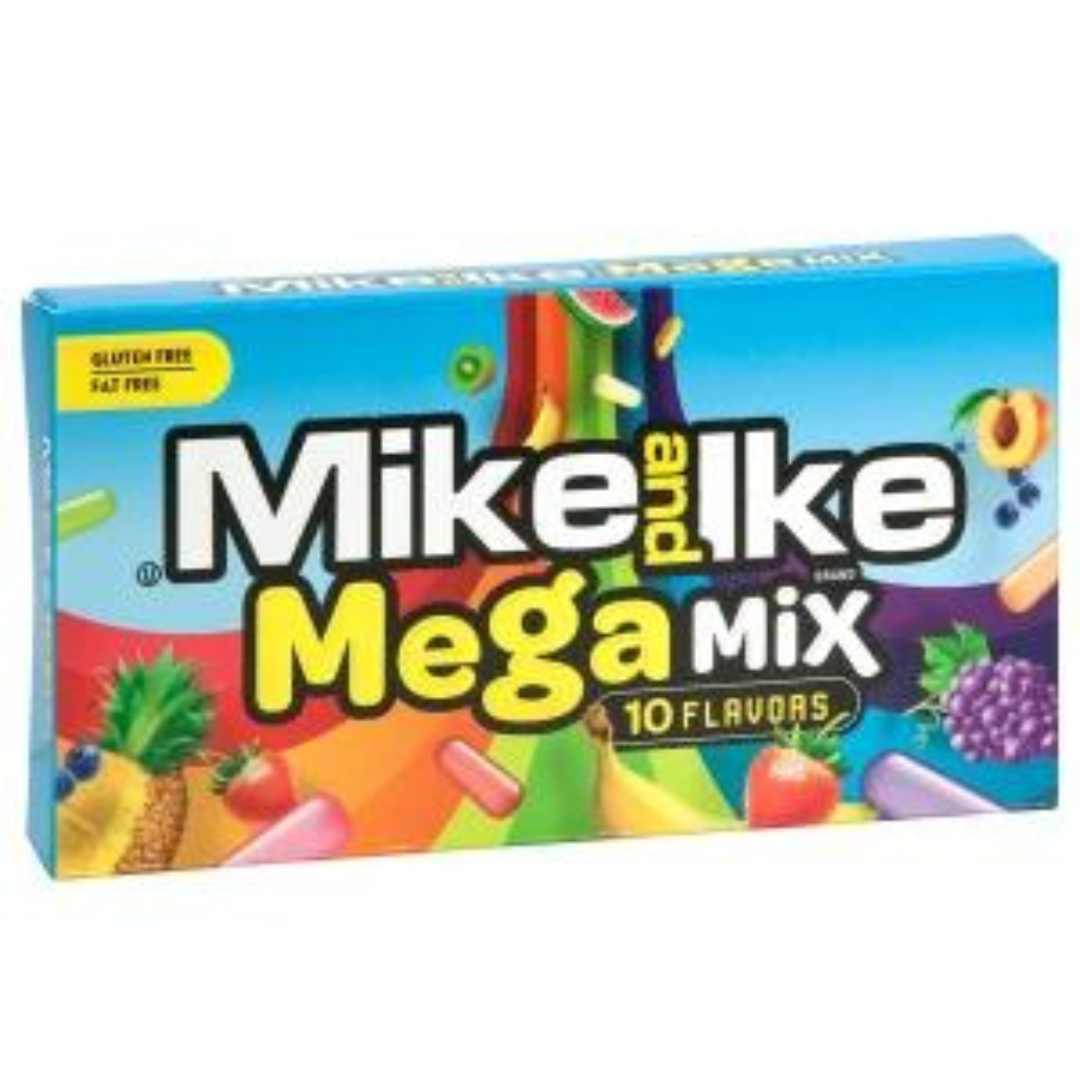 Mike And Ike Mega Mix
---
In stock, ready to ship

Inventory on the way
Introducing Mike and Ike Mega Mix: A Fusion of Flavorful Fun!
Prepare your taste buds for an explosion of delectable delights with Mike and Ike Mega Mix! This irresistible candy assortment takes the classic Mike and Ike candies to a whole new level, offering a tantalizing variety of flavors and textures that will keep you coming back for more.
Mike and Ike Mega Mix brings together an assortment of fruity flavors, each one more mouthwatering than the last. From the zesty tang of tangy lemonade to the juicy sweetness of wild berry, these candies are a delightful burst of flavor in every bite. Explore the exciting blend of tropical typhoon, ripe watermelon, paradise punch, and luscious strawberry to experience a symphony of taste sensations.
What sets Mike and Ike Mega Mix apart is the perfect combination of soft and chewy textures. Each candy is meticulously crafted to provide a satisfying chew that keeps you engaged from the moment you pop one in your mouth. It's a truly delightful experience that keeps your taste buds entertained and leaves you craving more.
Whether you're looking for a snack to satisfy your sweet tooth, a treat to share with friends and family, or a colorful addition to a themed party, Mike and Ike Mega Mix is the perfect choice. These vibrant candies come in a variety of bold and eye-catching colors that add a playful touch to any occasion.
With its unique blend of flavors and textures, Mike and Ike Mega Mix takes candy enjoyment to a whole new level. It's a must-have for candy enthusiasts, a hit at gatherings, and a delightful addition to any candy collection.
Indulge in the mouthwatering magic of Mike and Ike Mega Mix and let the fusion of flavors transport you to a world of sweet sensations. Try it today and discover why this candy assortment has become a favorite among candy lovers everywhere!
To Canada:
Free - Orders over $175
$15 - Order $0-99.99
$7.50 - Order $100-174.99