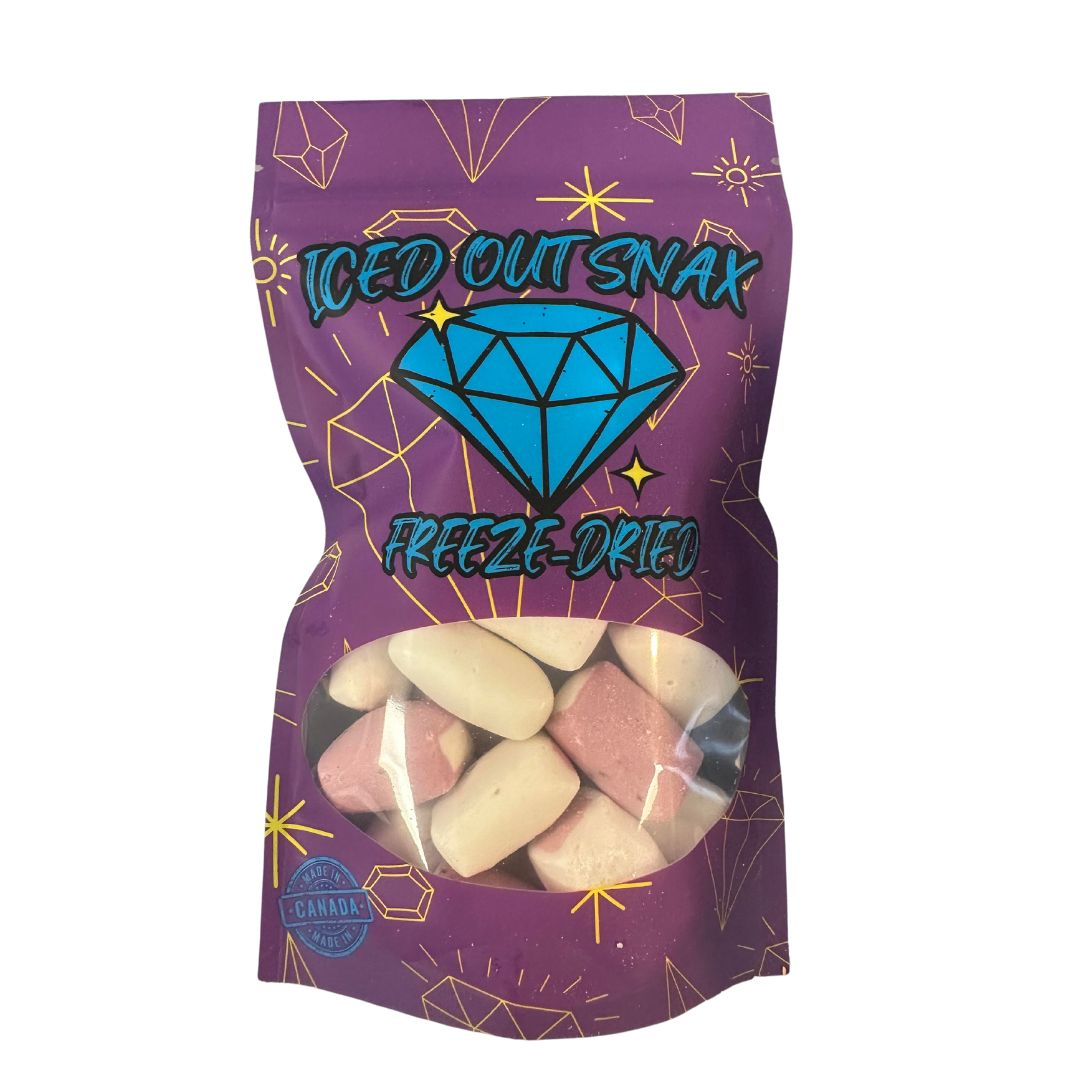 Iced Out Snax - Hi Chew Mix
---
In stock, ready to ship

Inventory on the way
Dive into a world of amplified flavors and unparalleled texture with Iced Out Snax's Freeze-Dried Hi-Chews. We've taken the soft, chewy, fruit-filled delight of the popular Hi-Chews and freeze-dried them to create a revolutionary snacking experience that's all about the crunch and a burst of intensified flavors.
This varied assortment of Hi-Chews features a rainbow of your favorite fruity flavors. Whether you're a fan of tangy green apple, sweet strawberry, zesty orange, or tropical mango, you'll find them all here, their unique tastes magnified by our specialized freeze-drying process.
Each bite into these freeze-dried Hi-Chews presents an exciting crunch, a stark contrast to their typical chewy texture, adding a layer of fun to your snacking experience. Following the initial snap, you'll find they melt in your mouth, releasing their intensified juicy flavors that are simply irresistible.
Through freeze-drying, we've managed to elevate the fruitiness of Hi-Chews, making them even more refreshing and delightful. The textures and tastes in each pack promise a flavor festival for your tastebuds and a surprise crunch that sets these candies apart from anything else.
Iced Out Snax's Freeze-Dried Hi-Chews are a feast for the senses. They're a creative reimagination of your favorite fruity candies, perfect for adventurous snackers who love an element of surprise. So, get ready to crunch, savor, and most of all, enjoy being 'Iced Out' with every bite!
To Canada:
Free - Orders over $175
$15 - Order $0-99.99
$7.50 - Order $100-174.99