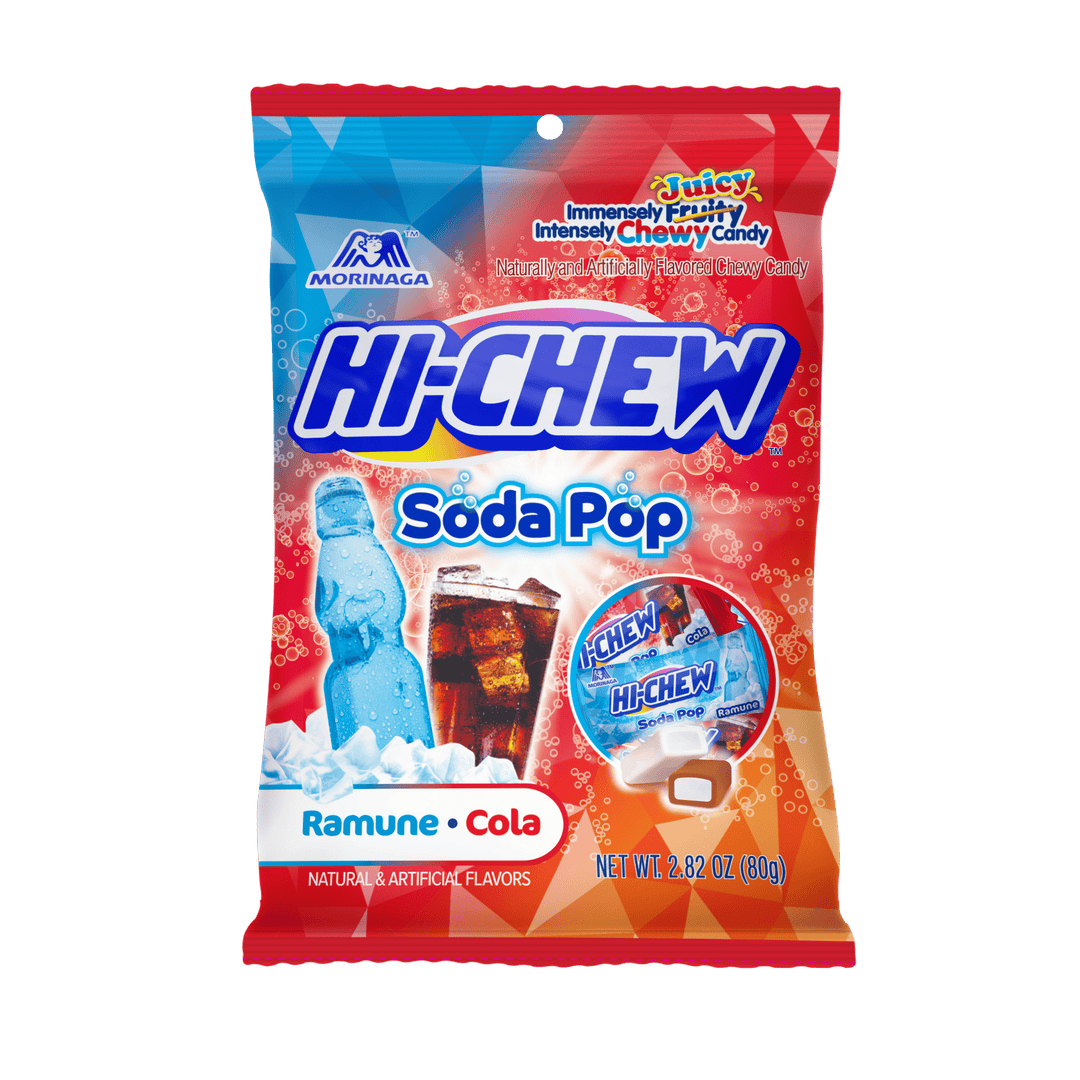 Hi-Chew Soda Pop
---
In stock, ready to ship

Inventory on the way
Soda Pop Mix Hi-Chew is a variation of the popular Hi-Chew candy that offers a unique assortment of soda-inspired flavors. Hi-Chew is a chewy candy that originated in Japan and has gained popularity worldwide for its enjoyable texture and fruity taste.
The Soda Pop Mix Hi-Chew candies come in a package containing individually wrapped pieces. Each piece is rectangular and has a soft and chewy texture that allows for a satisfying chewing experience.
The key feature of Soda Pop Mix Hi-Chew is its assortment of soda flavors. These flavors aim to capture the fizzy and refreshing taste of various carbonated beverages. While specific flavor combinations may vary, some examples of soda flavors found in Hi-Chew include cola, lemon-lime, grape soda, and orange soda. Each flavor aims to replicate the essence of a popular soda, providing a sweet and nostalgic experience.
The Hi-Chew candy is known for its vibrant and long-lasting flavors. When you bite into a Soda Pop Mix Hi-Chew, you'll experience an initial burst of flavor that continues throughout the chewing process. This allows you to enjoy the soda-inspired taste for an extended period.
Soda Pop Mix Hi-Chew is often enjoyed as a standalone candy or used as a chewy and flavorful treat. The compact packaging makes it convenient to carry and enjoy on-the-go, whether you're craving a soda-like taste or simply want a chewy candy with a twist.
Overall, Soda Pop Mix Hi-Chew offers a unique blend of soda flavors in a chewy candy format. It provides a delightful combination of texture and taste that appeals to candy enthusiasts looking for a playful and enjoyable snacking experience.
To Canada:
Free - Orders over $175
$15 - Order $0-99.99
$7.50 - Order $100-174.99