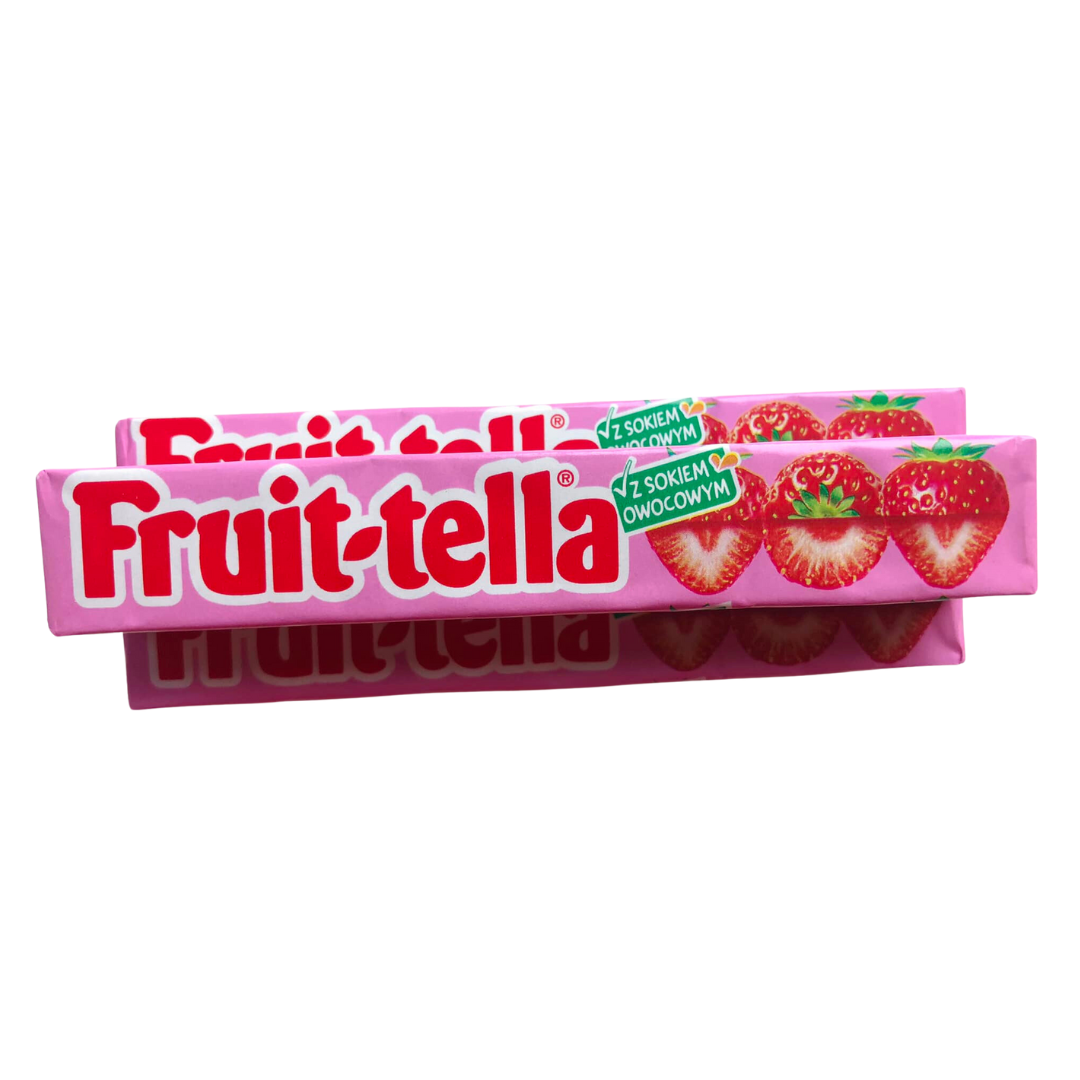 Fruit-tella
---
In stock, ready to ship

Inventory on the way
Fruit-tella Strawberry is a delectable confectionery treat that combines the sweetness of ripe strawberries with a delightful chewy texture. Bursting with fruity flavor, these candies offer a taste experience that will leave you longing for more.
Each Fruit-tella Strawberry candy is individually wrapped, ensuring freshness and convenience. As you unwrap one, you'll be greeted by the enticing aroma of fresh strawberries, setting the stage for a mouthwatering delight.
When you take a bite, you'll discover a soft and chewy texture that melts in your mouth. The candy is infused with the luscious essence of strawberries, delivering a sweet and tangy taste that perfectly captures the essence of this beloved fruit. The strawberry flavor is authentic and vibrant, creating a delightful sensation that is both refreshing and satisfying.
Fruit-tella Strawberry candies are made with high-quality ingredients, allowing you to enjoy the true essence of strawberries in each bite. Whether you're enjoying them as a quick treat or sharing them with friends and family, these candies are sure to bring smiles and create moments of joy.
Perfect for strawberry lovers and those with a sweet tooth, Fruit-tella Strawberry candies offer a burst of fruity goodness that is impossible to resist. Indulge in the sumptuous taste of ripe strawberries and experience the pleasure of these chewy treats.
Treat yourself to the delightful flavor of Fruit-tella Strawberry candies and let the essence of strawberries transport you to a world of fruity bliss. Savor the chewy texture and relish in the luscious taste that makes these candies a beloved choice for strawberry enthusiasts of all ages.
To Canada:
Free - Orders over $175
$15 - Order $0-99.99
$7.50 - Order $100-174.99