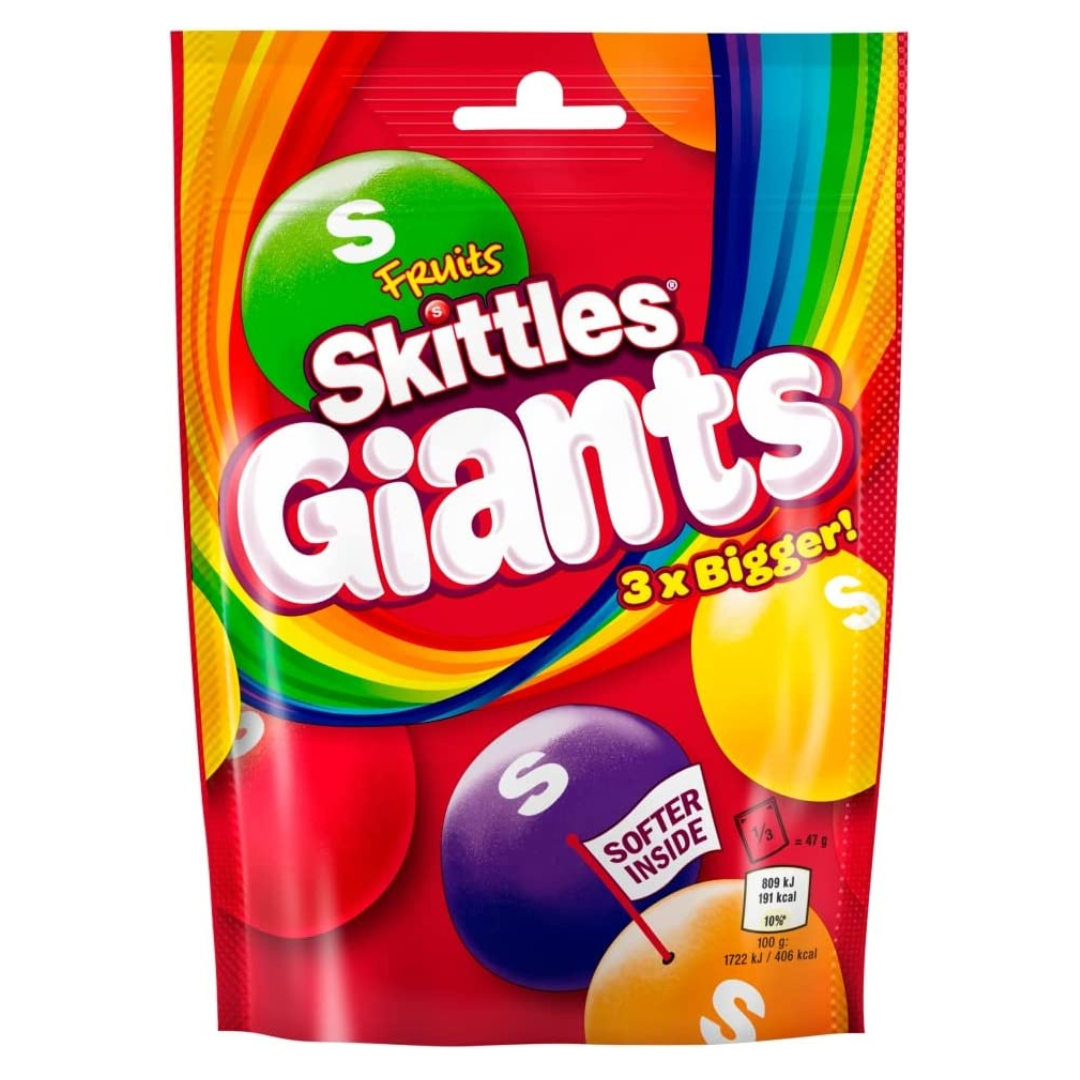 Skittles Giants
---
In stock, ready to ship

Inventory on the way
Skittles Giants are a popular variation of the original Skittles candy, known for their larger size and intensified flavors. These oversized candies provide a unique twist on the classic bite-sized treat, offering a more substantial and satisfying chewing experience.
Skittles Giants come in a variety of vibrant colors, each representing a different flavor. The flavors typically include strawberry (red), orange (orange), lemon (yellow), green apple (green), and grape (purple). These flavors are known for their bold and fruity taste, which is further enhanced in the Giants version.
The candies themselves are significantly larger compared to regular Skittles. While regular Skittles are small and round, Skittles Giants have a flattened shape, similar to miniature discs. This larger size allows for more intense flavor and a longer-lasting chew.
Skittles Giants maintain the chewy texture that Skittles are famous for, but the increased size provides a more substantial bite. This adds to the overall enjoyment and satisfaction of indulging in these candies.
Like regular Skittles, Skittles Giants are often packaged in colorful and eye-catching bags, making them visually appealing and easy to spot on store shelves. They are a popular choice for candy lovers who seek a unique and intensified Skittles experience.
Whether you're a fan of the original Skittles or looking for a twist on a classic candy, Skittles Giants offer a delightful burst of flavor and a satisfying chew that will keep you coming back for more.
To Canada:
Free - Orders over $175
$15 - Order $0-99.99
$7.50 - Order $100-174.99