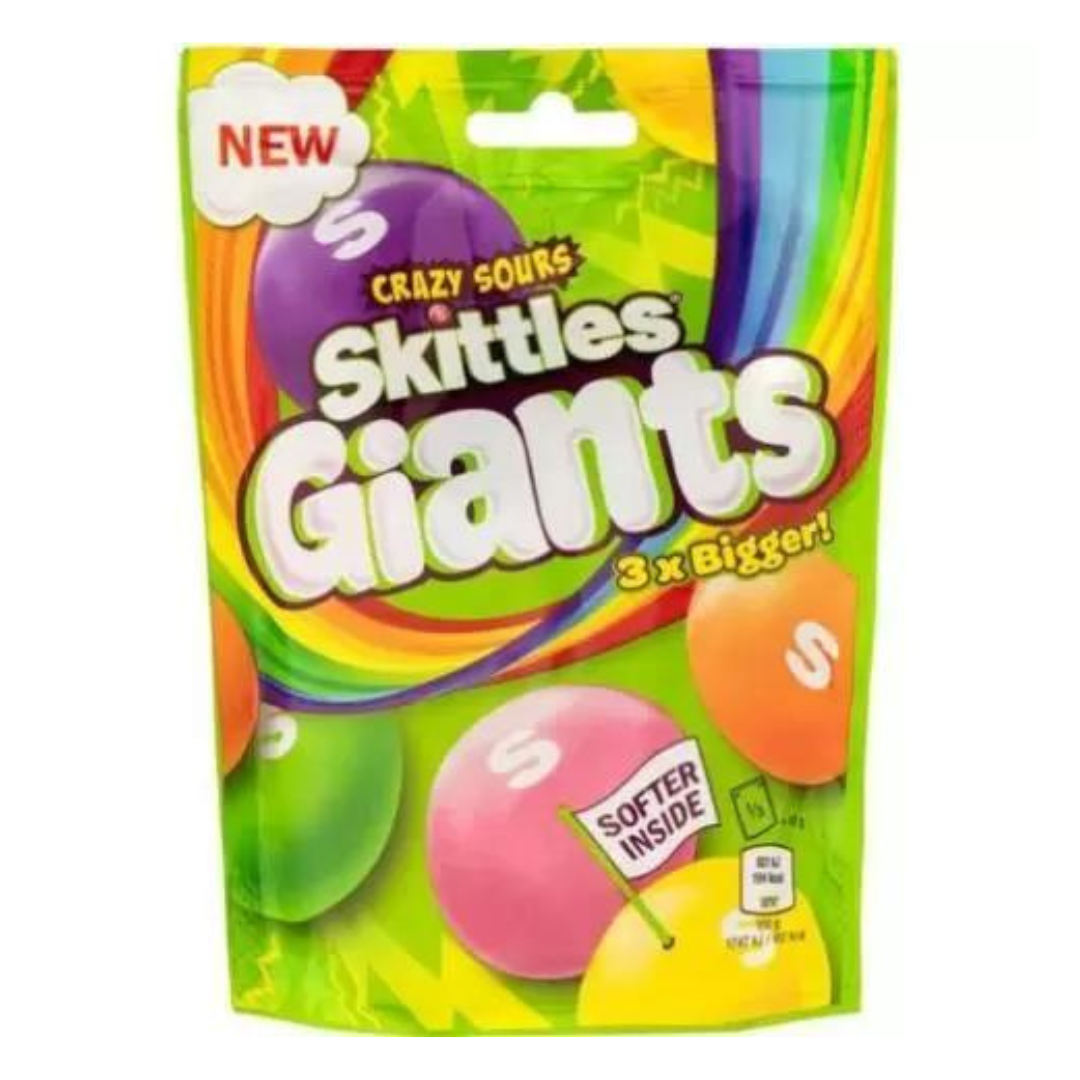 Crazy Sour Skittles Giants
---
In stock, ready to ship

Inventory on the way
Crazy Sours Skittles Giants are a larger version of the classic Skittles candy, known for their intense and sour fruit flavors. These candies offer a unique twist on the original Skittles by providing a bigger size and an extra sour kick.
The Crazy Sours Skittles Giants come in a variety of vibrant colors, each representing a different fruit flavor. These flavors may include sour apple, sour cherry, sour lemon, sour orange, and sour strawberry. Each candy has a crunchy candy shell that encases a chewy and fruity center.
What sets Crazy Sours Skittles Giants apart is their extreme sourness. The sour coating on the candy shell delivers a tangy and zesty flavor that can make your taste buds tingle. The combination of the sourness with the fruit flavors creates a bold and exhilarating taste experience.
These candies are larger in size compared to regular Skittles, offering a satisfying chew and a longer-lasting burst of flavor. They are typically enjoyed by those who prefer intense sour candies and enjoy the combination of sour and fruity taste sensations.
Crazy Sours Skittles Giants are often enjoyed as a snack or treat. They can be eaten directly from the package, used as toppings for desserts or baked goods, or shared with friends and family. Their larger size and sour punch make them a fun and exciting choice for those seeking a more intense candy experience.
Overall, Crazy Sours Skittles Giants offer a larger and extra sour twist on the classic Skittles candy. With their vibrant colors, bold flavors, and extreme sourness, they provide a thrilling and zesty taste adventure for candy enthusiasts.
To Canada:
Free - Orders over $175
$15 - Order $0-99.99
$7.50 - Order $100-174.99