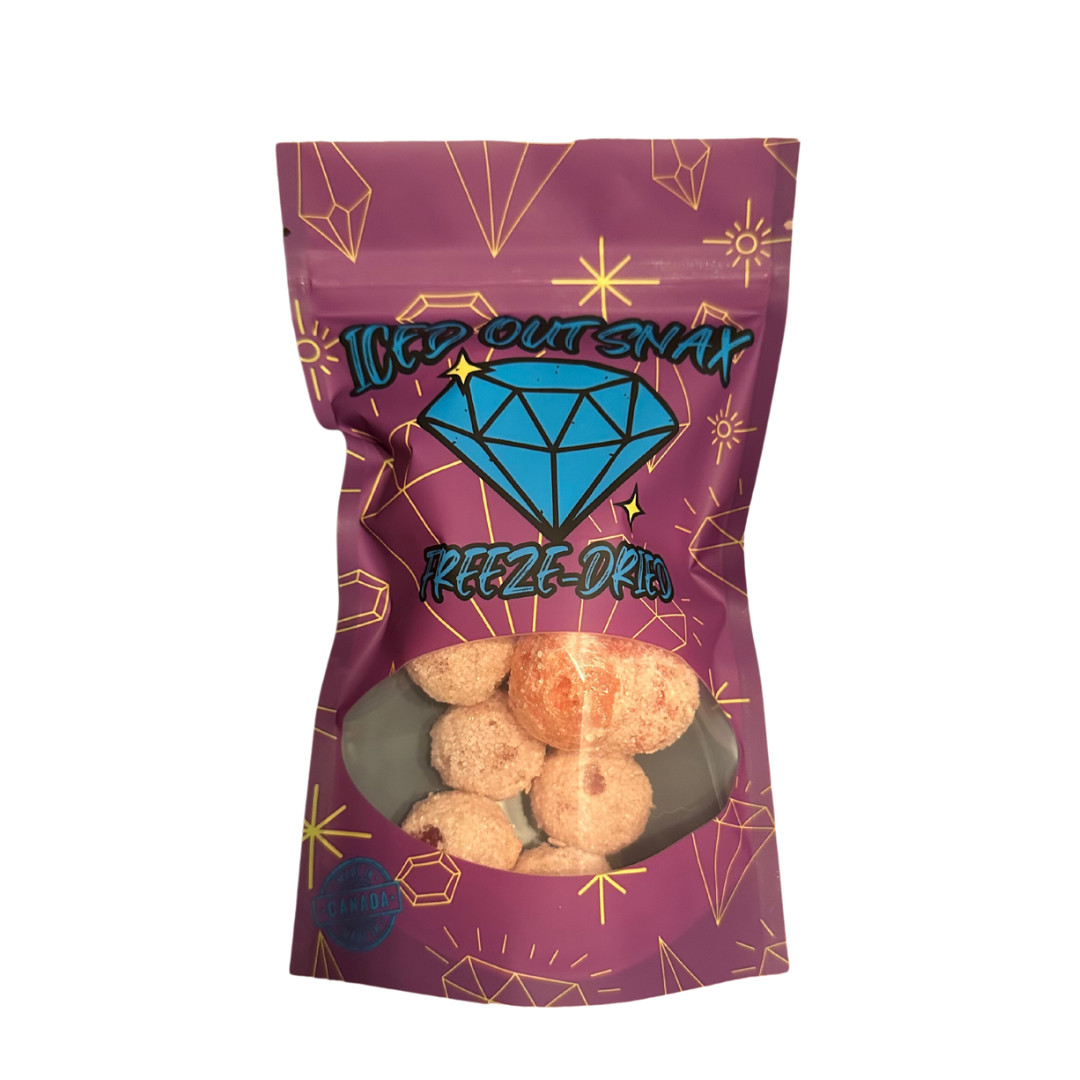 Iced Out Snax - Cola Mega Sours
---
In stock, ready to ship

Inventory on the way
Unleash an eruption of flavors and a delightful crunch with Iced Out Snax's Freeze-Dried Mega Sour Cola Balls. We've taken the intense sour cola taste that thrill-seekers love and freeze-dried it into a zesty, tangy explosion that will take your taste buds on an unforgettable ride.
These Mega Sour Cola Balls pack a serious punch. Each sphere is a taste sensation, offering a powerful cola taste with an extraordinary sour kick that's heightened by our unique freeze-drying process. But the surprises don't end there - the expected gummy texture has been transformed into a pleasing, crispy bite that enhances the entire snacking experience.
The moment you crunch into one of these Freeze-Dried Mega Sour Cola Balls, you'll experience an effervescent surge of fizzy cola flavor, coupled with a delightful tartness that dances on your tongue. And just when you think you've savored all there is to savor, the unique crunchiness adds an unexpected twist, making each bite an adventure.
Perfect for those who love their candy with a sour kick, these Freeze-Dried Mega Sour Cola Balls from Iced Out Snax offer an exhilarating twist on a favorite flavor. They're daring, they're fun, and they're the perfect snack for those who love a taste challenge.
Embrace the fizz, feel the sour punch, and enjoy the satisfying crunch of Iced Out Snax's Freeze-Dried Mega Sour Cola Balls. Get ready to awaken your senses and dive headfirst into the world of "Iced Out" snacking - it's an experience you won't want to miss!
To Canada:
Free - Orders over $175
$15 - Order $0-99.99
$7.50 - Order $100-174.99